*(see photo credit list)
What and how many gifts did you receive this Christmas?
I'm sure that whatever they were -- cheap or expensive, useful or not -- you gladly received them, especially if they came from loved ones.
But did you savor the best gift of all -- Jesus? Unequalled. Irreplaceable. Our friend for all the seasons of our lives.
Jesus has no expiry date like some of the gifts which we briefly appreciated -- because we either immediately consumed them, stashed them (no use for the immediate future), or recycled them for others because budget or time prevented us from shopping for everyone.
Through Jesus, God gives us brand new grace every day, just like freshly squeezed orange juice. New sweetness. New tanginess. New refreshing. New nutrition.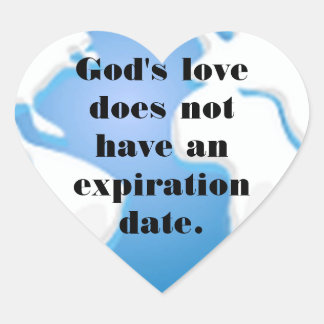 *(see photo credit list)
"The Lord's lovingkindnesses indeed never cease. For His compassions never fail. They are new every morning; great is your faithfulness." Lamentations 3:22-23
As we welcome the new year, the one who sits on heaven's throne reminds us:
"Look, I am making everything new! Write this down, for what I tell you is trustworthy and true." (Revelations 21:5)
I don't know about you, but I'm just plain sick and tired of sitting through replays -- recollections of my self-produced soap operas: bitter or ill feelings about others, regrets, unforgiveness, resentments, fears, worries, sad experiences, and the litany of apologies for things I failed to accomplish.
Frankly, even if I sent out invitations, no one would attend my pity parties.
But only Jesus would. That is, if I allowed Him to be the Star of the party; with self pity and self-centeredness relegated to the bleachers. My old self may scream and rant, but if I get into the habit of having Jesus as my anchorman, center-of-the-universe-me should soon revolve around the Son who really is the Master of this universe.
Because if He permanently resides in our hearts, we too must let Him be: Lord of even our emotions and thought processes.
In His presence is joy forevermore, strength, peace, and an assurance that even if the earth rocks-and-rolls to the beat of a 7.5 earthquake or a tsunami of a problem comes battering, you can believe that He will keep you safe in the palm of His mighty hand.
Jesus is still the great news ever, even as we welcome the new year.
Many believe 2014 will bode well for many, it being the year of the horse, "whose spirit stands for an energetic, warm-hearted, intelligent and able attitude," says a website.
But would't you agree that placing one's hope in or even identifying ourselves with a zodiac sign or any created being is a bit of a stretch? The horse is just that -- a horse, wielding nothing more than horsepower, or what your airconditioning motor fires out to cool your room.
*(see photo credit list)
Anchor your life on Jesus who completed the work -- all we would ever need for life and godliness -- for us! He says in Revelations 21:6: "It is finished! I am the Alpha and the Omega -- the Beginning and the End. To all who are thirsty, I will give freely from the springs of the water of life."
He has our past, present and future covered. How refreshingly and thirst-quenchingly cool is that!
May Jesus, our Great News ever, be the center of 2014!
*Photo credits: blogs.constantcontact.com; zazzle.com; geijvontaen.deviantart.com